Bismark Const. Corp - Conceptual Estimating Budgeting
The ability to accurately estimate costs in the early stages of development is crucial to maintaining the success of a project that is completed on time and within budget. Bismark Construction Corp professional cost consulting staff has many years of combined experience encompassing a broad range of knowledge and training in both the public and private sectors. Our Estimating staff is accustomed to recognizing and identifying "hidden costs" at the conceptual and schematic level, and often work directly with the design and engineering team.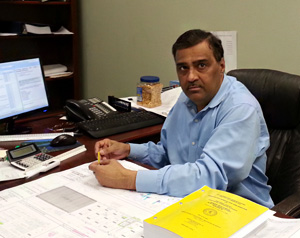 In fact, Bismark Construction Corp qualified estimators interact daily with other professional consultants including financial analysts, development program managers, construction project managers, architects, civil engineers, schedulers, quality inspectors and computer professionals. In addition to our permanent staff, we maintain ongoing professional team-relationships with specialists in all phases of real estate development, construction technology, design and engineering.
Our professional relationships give our services a real world edge that other consulting firms lack. Bismark Construction Corp estimating specialists do not rely solely on generic listings and databases to help formulate budgets and costs for projects. We apply the lessons learned from the challenges and successes of past projects from our in-house construction management team, toward your estimating needs. This enables us to offer our clients the most up-to-date cost information relevant to the current industry market, giving us the ability to formulate an estimate that is unmatched in its closeness to accuracy.